We've all heard about it, and we've all wondered, haven't we? And for those of you that haven't, I'm sure you will soon. But I'm pretty sure you know exactly what I'm talking about considering that you're reading this!
Plexus Slim is that wonder water supplement that has insanely good weight loss results. Is it real? Is it a scam? Does it work? There must only be a few that know the answer to that, but there are a lot of us that want to know. Isn't there?
Am I one of them? Are you? I have to guess that it would be a big fat yes!
So, all of the speculations have got me thinking. I do want to know what it's all about and I am willing to give it a go to find out. Am I mad? Probably. Will that stop me? No way! I need to know.
It pops up on Facebook all of the time, and there seem to be so many people using Plexus Slim, so I'm intrigued to find out what it's all about. Finally!
So What Is It?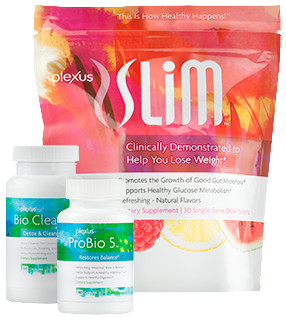 I'm sure this is the main question on your mind – it was mine. I'd heard all about it but still wasn't all that sure on exactly what it was! Sounds silly right? But I was thinking, is it a supplement, a shake or a meal replacement?
Well, in all honesty, it's none of the above. Crazy, but true. I've heard it referred to as soup even, but I think drink has to be the closest thing to the truth. I guess that's why it's quickly become known as the "Pink Drink."
Plexus Slim is for weight loss – specifically, weight loss that you want to keep off rather than just a quick fix that you're bound to pile the pounds back on, right after you've finished. It's also natural – or so it says on site. I've seen a lot of criticisms about what it contains, but they're out there in the media, I highly doubt they'd claim something and risk a massive lawsuit if it wasn't true!
And How Does It Work?
The drink also claims to burn fat and keep your muscle, the exact kind of weight loss that most of us are looking for. But health-wise, it definitely has its benefits too. So, it's meant to be great at balancing things like your blood sugar and keeping your cholesterol at a healthy level – which can't be hated on really, can it?
It's also there to suppress your appetite. I guess that's the real reason why it works. Anything that works to fight off emotional hunger is going to work because we all know how bad emotional hunger can be for piling on weight – we're all guilty for it.
So, to use the product, you pour it into a bottle or glass of water 15-30 minutes before you're set to eat a meal and then drink (of course) once a day. Depending on your goals, you can also use it twice a day if you feel like you need to see an improvement in your results.
Plexus Slim claims that you don't necessarily have to exercise while using the drink to see results – which is good for those that are looking for results without a lifestyle change. But, we all know that exercise can only increase results, so in my (humble) opinion, exercise will help – so of course, I've continued to exercise in my own trial of the pink drink.
They say that 20-30 minutes a day will dramatically speed it up, even if you're just doing a brisk walk, so I'm sticking to my running and sports, for now, to see what I can achieve with Plexus Slim.
Finally, I should probably add in that I did read somewhere on site that some people say it can take two weeks before you see results. I definitely think it's important to point this out in case people expect to see changes in a matter of days. Of course, that doesn't mean that you won't see instant results, some people are likely to, but Plexus Slim suggests that is the average.
And in case you were wondering it's also gluten-free and suitable for both vegans and vegetarians – all three are always a good sign in my eyes!
And Your Verdict?
So far, so good. I'd say I'm at the 2-week mark now – or just over it anyway. I've been using the pink drink once a day, 30 minutes before I have my lunch. I thought the middle of the day would be the best time for me to have it because, well, it's the one in the middle of the three meals – that is honestly how I got to that time!
I've been exercising as I said, doing at least 30 minutes a day, whether it's a walk, yoga, tennis or some weights at the gym. I'm not crazy into fitness, but I do it, and I think my workout is probably light to moderate. I do it more for energy and enjoyment than anything else.
So far, I've noticed that I feel less bloated and I'm eating less. I'm not pigging out like I used to or going for those huge emotional hunger binges that I have been known to go through. All in all Plexus Slim has definitely helped that, and I feel a lot better for it. I'd say I've lost around 6lbs and it's a good feeling – I'm giving this one a 4/5!
image
cta_text



LeanBean

Our #1 Recommendation

Helps women to burn stubborn fat and finally achieve body goals
Includes daily dose of clinically proven Glucomannan
Cutting edge, natural ingredients – No harmful stimulants
Powerful and most natural supplement made for women


CLICK FOR BEST PRICE