In 2019, most people take vitamins or nutrient supplements for a range of issues. From fatigue to iron deficiency, supplements can help a person maintain full health. For men struggling with gaining muscle, feeling tired, or even suffering from low mood, the solution could be a testosterone boosting supplement.
Many men experience a drop in testosterone levels once they begin to age. Testosterone boosters are great for those whose T production is low or has slowed down, which can cause low energy and a lack of results in the gym.
However, due to the huge range of testosterone products on the market, it can be challenging to decide which one to spend your money on. In the following guide, we provide an in-depth review of TestoFuel, one of the most popular testosterone products on the market. Read on to find out if it lives up to its hype!
What is TestoFuel and What Does it Claim?
TestoFuel is a testosterone booster with an innovative formula that helps bodybuilders make bigger gains. It contains ingredients that facilitate higher testosterone levels, as well as some other performance-enhancing ingredients we'll discuss later.
It is most commonly used to promote safe and natural muscle growth, increase strength, reduce body fat, and improve mood. The company behind TestoFuel also says that its customers see faster results from working out, which gives a boost in confidence and self-esteem.
Not only is TestoFuel great for bodybuilders, but it is also an effective supplement for men who struggle with erectile dysfunction, anxiety, stress, low energy levels, low sex drive, and inconsistent moods. If you struggle with self-motivation, lack of energy, or low confidence, this product could be for you.
Ingredients
TestoFuel is comprised of many safe and effective ingredients that can dramatically improve your performance in many facets of your life. See below the ingredients list for more information on how each vitamin, extract, and nutrient can benefit you.
D-Aspartic Acid (DAA)
DAA is an essential amino acid that regulates testosterone synthesis, growth hormone production, and muscle mass. DAA effectively boosts the parts of the brain which regulate the release of hormones.
One of the primary hormones it targets is Luteinizing Hormone. This hormone is released from the pituitary gland and causes the testes to produce more testosterone.
Vitamin D
Vitamin D is sometimes called the sixth steroid hormone because it is a supporting vitamin for male hormones. When your body is exposed to UV rays from the sun, this nutrient is produced naturally.
Studies have shown that taking vitamin D supplements boosts your body's total testosterone levels. TestoFuel contains 5,000 IU of vitamin D in every dose. The vitamin can increase muscle mass, improve cognitive abilities, reduce soreness after working out, and increase endurance.
Oyster Extract
Oysters are well-known for being an effective libido booster, and research has shown they have aphrodisiac properties. Because oysters are rich in zinc, they are also great for their ability to increase testosterone levels.
Oysters are actually one of the most zinc-rich foods that you can eat. Oyster extract is good for improving reproductive function, preventing testosterone to estrogen conversion, and keeping testosterone receptors functioning.
Fenugreek
Fenugreek is an herb found in Mediterranean climates. It is most commonly used in Asian cuisine. Fenugreek has high amounts of zinc, selenium, and magnesium. It slows the production of sex hormone-binding globulin (SHBG), which swallows the testosterone in your bloodstream. The less SHBG present in your blood, the higher your T levels.
Fenugreek is ideal for supporting testosterone production, enhancing libido, promoting muscle growth, and increasing endurance.
Ginseng
Ginseng is another Asian herb that enhances your cognitive ability and improves your mood [1]. Ginseng was originally used as an aphrodisiac. In recent years, it has been found that ginseng influences testosterone levels.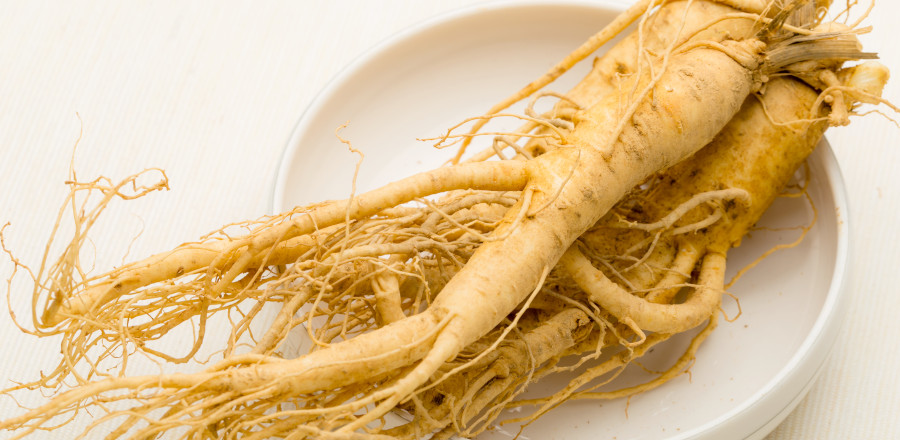 In addition to increasing testosterone levels, it also increases a testosterone derivative called dihydrotestosterone (DHT), as well as luteinizing hormone (LH) and adrenocorticotropic hormone (ACTH), which stimulates testosterone release.
Magnesium
Magnesium is an essential mineral that regulates many of the body's enzymatic reactions that affect the bones, brain, and heart. Magnesium supports physical endurance, metabolism, strength, recovery, sleep quality, and more.
Vitamin K2
Vitamin K2 is also known as menaquinone and is found in foods like egg yolks, red meat, and liver. It is a known anabolic-hormone booster.
While these foods are rich in Vitamin K2, they are also high in fat. The solution to this is to take it as a supplement. Vitamin K2 works alongside Vitamin D to escalate testosterone production.
Vitamin B6
Vitamin B6 is also known as pyridoxine. It is essential for improving the health of the skin, eyes, and liver. It also regulates hemoglobin which helps the blood carry oxygen around the body [2].
Vitamin B6 has also been found to directly stimulate testosterone production and other androgens. Being deficient in Vitamin B6 can cause dramatically low testosterone levels.
Zinc
Zinc is well-known for being a testosterone booster, which is why many bodybuilders take it. Just taking Zinc alone is enough to increase testosterone levels and sperm count.
Dosage
According to the instructions on the packaging, one dose of this supplement is 3,000mg. This is per the recommended serving size of 4 capsules. Since a bottle contains 120 capsules, you receive about 30 days' worth of the product.
The ingredient composition of this supplement gives you 250% of your needed vitamin B6, half your needed amount of magnesium, and 67% of your needed zinc value.
Additionally, you get 2,300 mg of D-aspartic acid, 5000 IUs of vitamin D, and 100mg of ginseng and oyster extract.
The thoughtfully curated ingredient list gives you the benefits you came for without the addition of filler ingredients that other supplement companies use.
How Does it Work?
TestoFuel is so effective because it only contains powerful ingredients in high concentrations, rather than a surplus of filler ingredients that don't do much for you. While the key ingredients are few, they definitely pack a punch when it comes to effectiveness.
The combination of DAA, oyster extract, zinc, vitamin D, and more helps lower estrogen levels, increase sex drive, stimulate blood circulation, and promote muscle growth.
TestoFuel does not contain testosterone. Rather, it helps your body release its own testosterone. This is much healthier for you than taking synthetic testosterone.
The ingredients in this supplement are carefully selected to provide the maximum benefit for bodybuilders.
Why Choose TestoFuel?
When you hit the gym, focusing on one type of exercise won't give you the muscle growth that you're looking for. In order to improve your physique, you must target all of your muscle groups using a variety of different exercises. Additionally, you should supplement the work that you do in the gym with nutrient-rich products like TestoFuel.
It has been proven that testosterone increases muscle mass by speeding up the rate of protein synthesis in your body [3]. This leads to an increase in fat-free muscle mass and size. TestoFuel can also limit the effects of cortisol, which is a catabolic hormone that breaks down muscles.
How to Use TestoFuel
A TestoFuel bottle contains 120 capsules which last about 30 days. The brand recommends that you take 4 capsules daily with a meal. In order to maximize results, you should take the product consistently at the correct dosage for at least 2 months.
Your body needs some time to adjust to the increased T production rate. While it can take up to 2 months to derive the maximum benefits, you should start seeing results within a few weeks.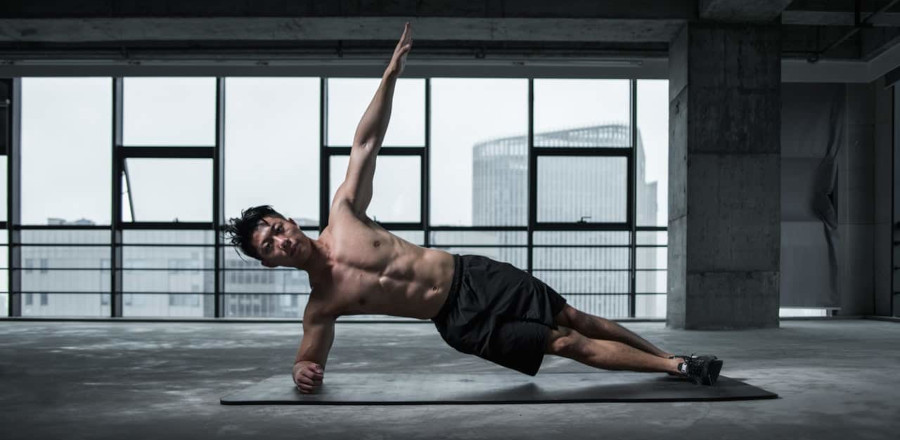 Are There Side Effects?
TestoFuel is created using natural ingredients that are 100% safe. These ingredients are all carefully selected and tested. If you are considering taking TestoFuel, read the packaging carefully to ensure that you aren't allergic to any of the ingredients.
Some of the ingredients including vitamin D and oyster extract can lead to high calcium levels. DAA can cause bloating and diarrhea. Some other potential side effects are stomach pain, headache, tiredness, sleepiness, vomiting, and appetite loss.
Most of these side effects are rare and people who take the supplement don't usually experience any negative symptoms. If you do suffer from any symptoms which you think may be related to the product, stop using it and seek medical advice.
TestoFuel Benefits
TestoFuel boasts many benefits for bodybuilders who want to improve their physique quickly and safely. Here are the primary benefits of using TestoFuel:
Increased muscle mass & faster recovery: This is due to the heightened level of muscle protein synthesis that TestoFuel contributes to. This process aids in muscle recovery and growth.
Increased fat-burning: Low testosterone leads to a decrease in fat metabolism, insulin response, and glucose control. Because of this, fat production begins to run rampant in the body. This leads to an excess of aromatase, an enzyme that transforms your natural testosterone into estradiol (a form of estrogen). By raising T levels, the metabolism is boosted and therefore fat can be burnt off faster.
More energy: Testosterone inadvertently makes you more motivated and eager to compete, which will boost your performance. Additionally, it can lead to better moods. Higher testosterone levels are advisable because it balances your hormone composition.
Here are some additional benefits you may experience while taking the supplement:
Increased libido
Increased endurance
Reduced soreness
Improved sleeping patterns
Improved stamina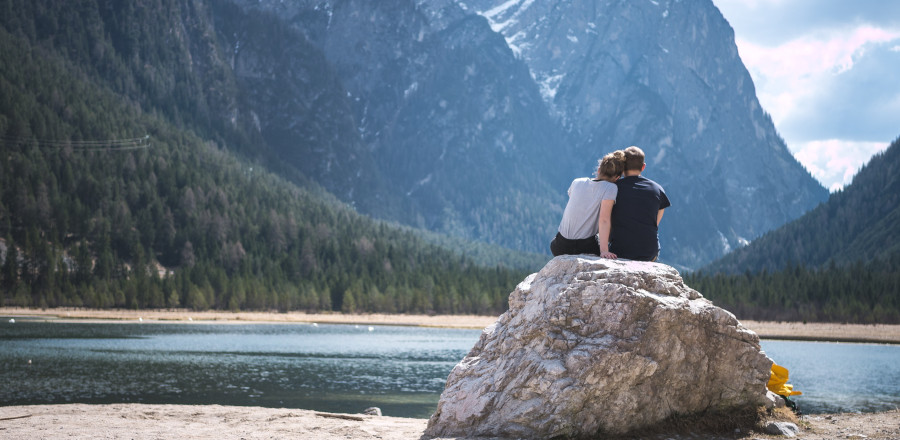 TestoFuel Price
The price of TestoFuel depends on the size of the bottle that you choose. One month's supply costs $69. However, purchasing one bottle is not sufficient because you need to take the product for at least 2 months to really see the results. As with any health or fitness product, results don't happen overnight.
The brand recommends that you purchase a 3 month supply to see the maximum results and to save on shopping costs and handling fees.
1 month's supply costs $69.00, plus $7.95 in shipping and handling. A 2 month supply cost $138.00 with free shipping worldwide.
TestoFuel comes with a 90-day money-back guarantee, which is only valid if you purchase a 90 day supply (3 boxes). If you opt for the single box, your guarantee only lasts 7 days.
You also have the option to purchase four boxes of TestoFuel (360 capsules), one t-shirt, and two e-books for $219.00. We recommend buying this bundle once you've tested out the product and are happy that you want to continue using it.
TestoFuel does not have an auto-ship program, so you will only receive more bottles if you order more. Some people like this because it can be quite frustrating if you accidentally sign up for a recurring purchase program without realizing it. On the other hand, you'll need to remember to order more TestoFuel when your supply is running low, or risk completely running out and having to wait for a shipment.
The TestoFuel website states that if you are not satisfied with your purchase, you need to do the following steps in order to receive your refund:
Take TestoFuel for at least 90 days while maintaining a nutritious diet and working out regularly.
Call or email the customer service team to let them know that you'd like a refund.
In the return packaging, include your name, order number, and address. You will also need to give them a description of your diet and workout plan while taking TestoFuel.
Pay the $35 admin fee and send the package with a signature.
FAQs
Who is TestoFuel for?
TestoFuel is suitable for anyone over 18 who wants to increase their lean body mass. It is specially designed for bodybuilders who want to increase gains quickly in a way that is both safe and natural. It is also effective for older men who need to boost their testosterone levels due to the hormone's natural decline over time.
Will TestoFuel make me lose sleep?
TestoFuel does not contain any stimulants so it will not have a negative effect on your sleeping patterns.
Will TestoFuel make me fail a drug test?
No. TestoFuel is a combination of amino acids, vitamins, minerals, and plant extracts. There are no illegal substances in the product, and no foul play will show on any drug testing records.
Can TestoFuel be used in conjunction with other supplements?
It is perfectly safe to take TestoFuel with any other supplements. Many product users use TestoFuel with protein shakes, creatine, and even other testosterone supplements.
Can women benefit from TestoFuel?
Yes. It is safe for women to take TestoFuel because it encourages your body to produce natural levels of testosterone.
Does it actually work?
Since TestoFuel works to increase your T levels rather than introduce a synthetic form of the hormone into your body, there's little reason to believe that TestoFuel is not effective. All of the ingredients work together to give your body an all-over boost that produces optimal testosterone levels.
Is TestoFuel a scam?
TestoFuel is not a scam. It is completely legitimate.
Where Can I Buy TestoFuel?
You can purchase TestoFuel on their website by clicking here. Aside from the website, you can also purchase Testofuel on Amazon. It is available worldwide in countries like New Zealand, Australia, France, Italy, and Spain. Check out the shipping regulations for your country on your chosen shopping site.
The best place to purchase TestoFuel is from the official website so you can ensure that you are getting an authentic product. If you purchase from the official site, you'll also have access to the money-back guarantee.
Final Verdict
Manufactured by Roar Ambition, TestoFuel is an effective anabolic support supplement made from natural and safe ingredients. Below, we'll run through our pros and cons for the product and our final thoughts. Find out whether we recommend TestoFuel below!
Pros
Naturally supports the production of testosterone
Improves muscle growth
Reduces fat
Increases sex drive
90-day money-back guarantee
Cons
The guarantee only applies to 90-day supply orders
It can be difficult to track effectiveness since it is meant to be used in conjunction with a healthy diet and exercise.
Overall, TestoFuel is an effective and worthwhile product to try. Many people, especially bodybuilders, can benefit from the testosterone boosting effects of this product.
The ingredient list is packed full of all-natural, potent ingredients that improve recovery, increase muscle mass, raise energy levels, improve cognitive functions, and enhance libido. Again, the product only contains ingredients that are proven to work, rather than wasting space with filler ingredients that won't have any effect on your body.
One of the downsides is the high price point and the lengthy period you must wait before seeing the effects. This isn't so much of a problem if you're willing to invest in the compound nutrition concept that TestoFuel recommends. But don't just take it from us – browse the many other Testo Fuel reviews on the web to read about others' experiences.
The company believes that health and wellness must address all facets of your body and mind, which is why working out isn't always enough to get the results that you want.
TestoFuel promises many amazing benefits that can significantly enhance your performance in the gym and lead to amazing changes in your physique. To purchase TestoFuel and see the effects for yourself, click here.
References:
[1] https://www.verywellhealth.com/the-benefits-of-ginseng-89219
[2] https://www.healthline.com/nutrition/vitamin-b6-benefits
[3] https://www.health.harvard.edu/drugs-and-medications/testosterone–what-it-does-and-doesnt-do
image
cta_text



TestoFuel

Our #1 Recommendation

Promotes safe & natural muscle growth and increases strength

Reduces body fat and improves mood

Safe & effective ingredients like herbs, ginseng, vitamins & minerals

Increased libido and endurance, improves sleep and reduces stress




CLICK FOR BEST PRICE