What do foods like blueberries, lentils, and salmon have in common? They are all superfoods. But what makes a particular food a superfood? This term is used to describe foods that are particularly rich in nutrients, foods that have been proven to provide not only nutritional benefits but health benefits as well.
Superfoods can help you lose weight, prevent chronic disease, increase your energy, and build strong bones and muscles. Simply put, they are nutritional powerhouses that should become a regular part of your diet.
Top 10 Superfoods
The list of superfoods is quite extensive, full of fresh fruits, leafy greens, and whole grains. If you are looking for recommendations for where to begin in adding some healthy foods to your diet, try some of these top 10 superfoods: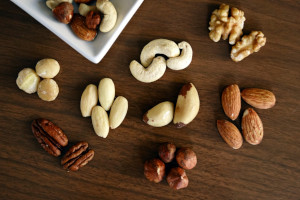 Almonds – These crunchy little nuts are loaded with both dietary fiber and monounsaturated fat – both of these nutrients help reduce cholesterol and lower your risk for heart disease.
Apples – These fruits are packed with many antioxidants, including catechin and quercetin. These antioxidants help protect your cells from free-radical damage, which can reduce your risk for cancer and heart disease.
Avocado – This food is loaded with healthy monounsaturated fats, which provide excellent cardiovascular benefits. Avocado can also help stabilize blood sugar levels and aid in both blood and tissue regeneration.
Blueberries – These little berries are loaded with anthocyanins, a type of antioxidant that helps to improve brain function and vision. Blueberries may also help protect your brain from cognitive decline.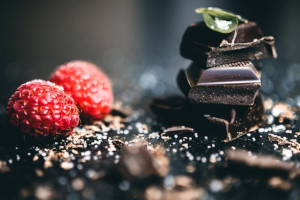 Dark Chocolate – The darker the chocolate, the healthier it is. Dark chocolate is loaded with flavonols and antioxidants, which help lower cholesterol levels and reduce your risk of heart attack and stroke.
Fish – Lean fish, like salmon, are packed with protein and omega-3 fatty acids, which help reduce your risk for heart disease and protect your skin from UV rays. Fattier varieties of fish may also help alleviate the symptoms of depression.
Garlic – Studies have shown that consumption of two or three cloves of garlic a day cuts the risk for heart attack for heart disease patients in half. Garlic is also known to help prevent certain types of cancer.
Pomegranate – Not only do pomegranates contain three times the antioxidant power of green tea and red wine, but they also help reduce plaque, which could clog your arteries and increase your risk for heart attack or stroke. Long-term consumption of this super fruit may also help slow the aging process.
Strawberries – A single cup of strawberries contains more than your daily recommended value for vitamin C. The antioxidants in strawberries may also help boost your immunity, repair tissues, and prevent free-radical damage.
Spinach – This leafy green is loaded with anti-inflammatory nutrients as well as vitamins that help improve bone health and restore healthy vision. A single cup of spinach contains 12 percent of your daily recommended value for calcium, and it includes enough vitamin K to help stave off bone loss.
These are just a few of the superfoods out there. Other popular options include broccoli, watermelon, chia seeds, Greek yogurt, kale, oatmeal, eggs, ginger, beets, pumpkin, cranberries, cauliflower, and lentils.
Best Foods for Weight Loss
Superfoods don't contain any magical properties that cause you to start burning fat and losing weight, but they do provide significant nutritional and health benefits that can help support your weight loss efforts. Protein-rich foods, like black beans, lentils, and fish, can help you feel fuller for longer than processed carbohydrates, which will help you avoid the temptation to snack.
Antioxidant-rich foods, like blueberries, artichokes, and apples, can help flush toxins from your body, helping you get rid of stored fat deposits. Whole grains, like oats and brown rice, can help boost your metabolism and give you the energy you need to power through a workout.
Superfoods for Immune Health
When the weather turns cold and flu season is fast approaching, adding a few superfoods to your diet could help you fight off the bugs that will start bouncing around your office. Green tea, for example, contains an antioxidant called catechin, which boosts immune system health and helps prevent viral infections. Garlic also contains valuable antioxidants that can help you protect your body from germs and pathogens.
Greek yogurt contains probiotics, which help increase helpful flora in your gut, which promotes healthy digestion and a better immune system. Oranges, as you probably already know, are loaded with vitamin C, which can help minimize your cold symptoms and shorten the duration of your cold.
Top Foods for Brain Power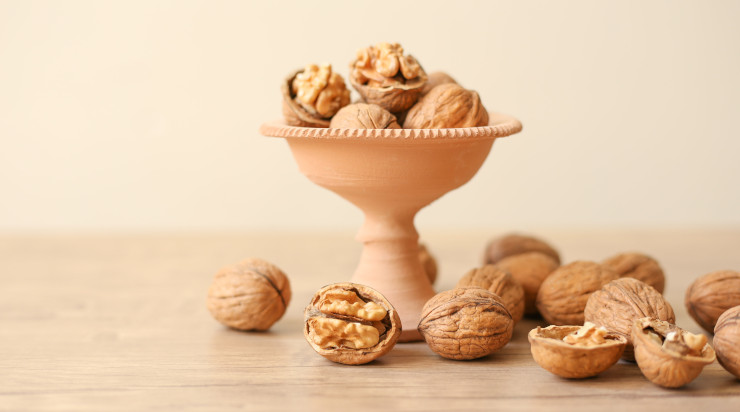 Not only can superfoods help you lose weight and improve your immune system, but they can also provide some significant benefits for your brain. Broccoli, for example, is rich in choline, a B-complex vitamin that helps support the growth of new brain cells – it also contains vitamin K, which helps to improve memory.
Walnuts are loaded with omega-3 fatty acids, which help protect your brain from cognitive decline – they also have an anti-inflammatory effect on your body and brain. Tomatoes contain the antioxidant lycopene, which helps prevent and repair free-radical damage to your brain cells to fight off dementia. Other superfoods that provide benefits for your brain include green tea, dark chocolate, blueberries, and spinach.
Superfoods are packed with healthy nutrients that can offer many significant benefits for your overall health. So, if you are looking for a simple way to boost your nutrition and improve your health, try snacking on some strawberries, tossing a spinach salad, or sipping some green tea.