Losing weight is tough. Losing fat is tougher.
When you start with a lot of weight to lose, it can be easier to shit it fast. When you're getting down to your last few pounds, or you don't have a lot to lose in the first place, it can be so much harder to get rid of a lot of weight quickly. It takes so much more time.
This is because fat gets stubborn. It's usually the fat that's either been there for a long time or is considered to be in some of your last stores, so your body isn't keen to part with it that quickly.
Either way, it can be hard.
It can even be tough to start losing weight and keep yourself motivated if you do not see the kind of results that you expected. It's at times like all of these that I always think we need a little help.
There is, of course, a reason to try and do it all yourself and see how you get on and I do believe that can work. But if you've been working hard for months and it's all slowing down now, or even you've been trying for weeks, and nothing seems to be shifting, a little helping hand could make you feel sane again.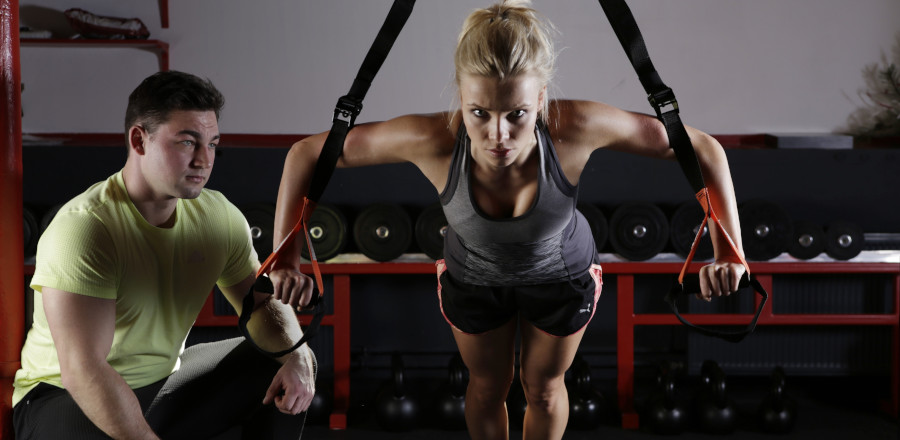 You can invest in a personalized diet plan and hire a trainer, but sometimes you'll see the same results you've been struggling with all on your own. If you're already sticking to a great diet plan that has worked wonders for you so far and continuing to work with your trainer, but not seeing any further results, it could be time to turn to the supplements.
There are so many different supplements available for all sorts of things – weight gain, weight loss, and even overall wellbeing, but there are also some that can help to speed up the process of fat loss [1]. They're generally referred to as Fat Burners. Not all are safe, and not all are dangerous, but it's exciting to find out about some of the more mainstream products that seem to be doing exactly as they promise, like Abidexin.
What is Abidexin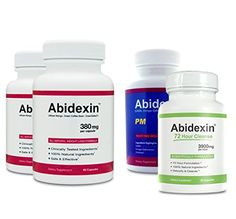 Abidexin is a fat burner. It's an all-natural weight loss formula that's made in America and can be bought online in different package options. This includes deals on their Abidexin 72 Hour Cleanse coming free with your order, which is worth thinking about if you're interested in buying the product. As I'll go into later, I got one bottle free with my order.
It works to reduce fat and curb cravings so that you don't end up overeating and counteracting the effects of taking it. Abidexin aims to reduce fat by working with your metabolism. It effectively speeds it up so that the body can burn fat quicker than without taking Abidexin. It also increases energy levels and focus, without giving you that awful jittery feeling that some fat burning products can do.
Another thing that I like about Abidexin is that they offer a 90 Day Guarantee. So, if you do like the products for whatever reason, you can return it. All you need to do is contact their customer service team with your details, and they will talk you through how to return the product to them.
How Does It Work
The Abidexin itself comes in the form of tablets or caplets, whatever you feel best calling them. You then take a dosage of 1-2 capsules at a time, 30 minutes before breakfast and lunch. They do strongly recommend not going over this dosage. Then, the bottle will last you 15-30 days depending on which dosage you go with.
Then, the Abidexin gets to work with your metabolism just like I explained before and also stops some of the hunger cravings that we all get, causing us to eat more. You should effectively notice a reduction in appetite and better energy levels.
You will need to make sure that you're exercising while taking Abidexin however. It was formulated to work alongside a healthy diet and exercise, so if you're not planning on eating well and exercising, Abidexin may not be for you. If you don't currently have a healthy diet or do not exercise, you will need to make some lifestyle changes while using Abidexin – or even before you get yourself used to it.
How Did It Go
I have been taking Abidexin for 30 days now (well, a little bit over by the time I publish this review) and so far, so good. I do have energy, and I'm not feeling jittery. I have noticed a reduction in fat along the way too. I tend to measure my success with my image, rather than weight, so I have been taking progress pictures weekly to understand how I am getting on really.
But, for the purpose of the review, I have also weighed myself, and I have lost 7 pounds by using Abidexin, which is incredible. I think I had around 10 pounds left to lose on my journey and now I am so close. I have of course been using pictures to document the progress more, and I am looking more toned around my waist and thighs too.
I think I will continue to use Abidexin because I am so impressed with the results. I wouldn't say it's easy, but the results make it worthwhile. Therefore, I am going to rate Abidexin 4 out of 5.
References:
[1] https://ods.od.nih.gov/factsheets/WYNTK-Consumer/
image
cta_text



LeanBean

Our #1 Recommendation

Helps women to burn stubborn fat and finally achieve body goals
Includes daily dose of clinically proven Glucomannan
Cutting edge, natural ingredients – No harmful stimulants
Powerful and most natural supplement made for women


CLICK FOR BEST PRICE