If you've even dipped your toe into the world of keto dieting, you've probably heard of Kiss My Keto and wondered, what's all the hype about?
Kiss My Keto has a blog full of useful information about transitioning to a keto lifestyle, as well as books on the topic. Their primary offering is supplements and other edible products, two of which are the exogenous BHB ketone supplements and C8 MCT oil.
Kiss My Keto aims to equip dieters with food that uses the best ingredients and aligns with the right macronutrient level of the keto diet. Here at Ketogenic Daily, we're here to help answer your questions and give you some insider insight on Kiss My Keto.
What are the Products?
C8 MCT Oil Powder
Human brains are made up of 60% fat and they require a constant stream of energy from blood glucose [1]. Keto dieters deal with low blood glucose. As a result, their brains use ketones as energy which are actually a much better source.
One of nature's cleanest forms of energy is C8, or caprylic acid, which is extracted from coconuts [2]. For keto dieters, it is considered to be a superfood due to the shorter carbon chain of MCT compared to other fatty acids.
The MCT oil by Kiss My Keto is intended to be mixed with coffee and it helps you deal with forgetfulness, inattention, lack of mental energy, and more. It is extremely easy to digest and works wonders for your body. You can even purchase MCT powder and use it as creamer for your coffee.
MCT oil is non-GMO, gluten-free, vegan, and kosher. It is purely saturated fat so there is no added sugar, caffeine, or carbs. To use MCT oil, all you need to do is take a tablespoon 1-3 times daily with or without food. It can even be mixed into water or the beverage of your choice.
Here are some of the health benefits of MCT oil:
High in saturated fat
Increased mental focus
Appetite support
Can help balance hormones
Excellent source of energy. MCTs are so great because they are absorbed quickly and the energy you gain from MCTs won't fade as quickly.
It is good for the digestive system because they are processed so easily.
It has immunity-boosting properties. MCTs are antibacterial and antiviral.
Pros
Sustainable energy
Immunity benefits
Good for losing weight
Improves concentration
Cons
Can sometimes irritate your stomach. If this happens, all you need to do is take a smaller dose.
Exogenous BHB Ketone Supplements
The exogenous BHB ketone supplements are packed full of ketones, which helps your body to enter the ketosis state. This is when your body burns fat (or ketones) as fuel instead of carbs.
Kiss My Keto's exogenous BHB supplements contain Calcium Beta-Hydroxybutyrate (BHB), Sodium BHB, and Magnesium BHB. BHB is the most abundant ketone body created by the liver.
This product is especially helpful for people who aren't able to stick to the rigid keto diet. It is also good for beginners who are adjusting to a keto lifestyle, or for those who are looking to lose weight quicker.
Here are some of the worthwhile benefits of Kiss My Keto's exogenous BHB ketone supplements:
The ketosis effect that this product trigger creates a fast and sustained release of energy.
This supplement is high in calcium.
You'll have a much easier time burning fat.
There is no caffeine in this product so you can be sure that you're experiencing a real energy boost.
You'll have increased mental clarity.
Pros
Energy increases quickly
Vegan-friendly
Reduced mental fog
Easy to consume
Cons
Too much of this product can cause an upset stomach. If you are experiencing this side effect, simply lower your dosage.
Who are These Products Meant For?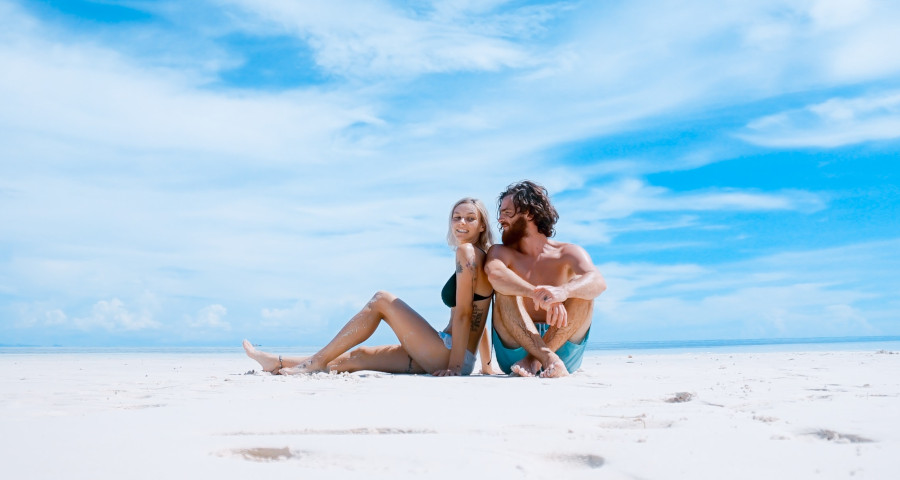 What makes the products from KissMyKeto so special is that they work well for just about everyone. Whether you have been maintaining this lifestyle for a long time or are just getting started, you can see results from these products.
The BHB supplements are particularly useful for lax dieters who don't want to follow a strict schedule and sometimes slack on their regime. MCT oil is great for anyone who wants to see an improvement in mental clarity.
Kiss My Keto is a great brand to shop from because they make something for everyone. If you're a smacker and want some delicious bars to munch on, Kiss My Keto is for you. If you live a fast-paced lifestyle and simply want some supplements to add to your routine, Kiss My Keto is a good choice for you too.
Our Verdict
These products by Kiss My Keto really work, and just about anyone can see results from them. The products make strong claims about sustainable energy, increased fat burning, and improved concentration. It's clear that the company creates a bunch of hype about these products. But, it's for good reason.
KissMyKeto's products are effective and practical tools for anybody looking to test out this diet or simply make a healthy adjustment to their lifestyle. The products are affordable and the health benefits you can derive make them a great value.
Aside from the products mentioned in this review, they also offer Kiss My Keto bars, chocolate, coffee, strips, and more. Their products are carefully crafted using top-notch ingredients and formulations.
Get started with a keto lifestyle today. Click here to browse some of the products by Kiss My Keto and to learn more about their brand mission.
References:
[1] https://www.nm.org/healthbeat/healthy-tips/11-fun-facts-about-your-brain
[2] https://www.healthline.com/health/caprylic-acid-coconut-oil
image
cta_text



KetoCharge

Our #1 Recommendation

Daily blend supplement that helps revive up natural ketones

Helps to avoid fatigue that often comes with a ketogenic diet

Has electrolytes that rehydrate and keep the mood more balanced

Energy levels

will let you feel more prepared for new exercise routines




CLICK FOR BEST PRICE