There are plenty of keto-friendly meals out there. But what about snacks?
On the keto diet, finding something to curb a craving can be difficult. Things like chocolate and popcorn are out of the question. Even fruit can impede your progress because fruits are often loaded with carbs [1].
If you're looking for a break from raw vegetables and handfuls of peanuts, Keto Krate could be just what you need. This subscription and delivery service offers crates of healthy low-carb, high-fat snacks.
Here in this Keto Krate review, we'll go over the ins and outs of this subscription service to help you determine if it's right for you.
What Is Keto Krate?
Keto Krate is a subscription service that delivers keto-friendly snacks to your doorstep. Each package's snacks are neatly packaged and arranged for customers' convenience.
Each month, a keto crate comes with different snacks and drinks, all of which are high-fat and low-carb. Even long-time users gain exposure to snacks they've never tried before.
The box contains both sweet and savory options. Its snacks include breakfast bars, jerky, spreads for toast, and more.
In addition to the snacks, the subscription service comes with an information and recipe card. The card is carefully designed with the needs of dieters in mind. The card describes the items in that month's crate in careful detail. Plus, the card offers low-carb, high-fat recipes that subscribers can try out at home.
Be sure to check out KetoKrate for unique keto-friendly snacks and recipe suggestions.
Ingredients Found in a Box
Keto Krate's sweet and savory snacks are all low in carbs, with no more than 5 grams of carbs per serving.
During our Keto Krate review, we loved how the snacks in each crate were:
Maltitol-free
Gluten-free [2]
Aspartame-free
Sucralose-conscious
Soy-conscious
All of the snacks for each box are carefully selected. The brand ensures its clients only get the healthiest products available.
To join a company that mindfully delivers the best high-fat, low-carb snacks and drinks right to your doorstep, click here.
Keto Krate Cost
Keto Krate is a very affordable service. Customers find it much cheaper than having a meal at a restaurant. Plus, it better aligns with the demands of sticking to a rigorous diet.
Its subscription packages range from $20-$40, so you can choose one that fits your budget and snack needs.
Keto Krate comes with $20 or more in coupon savings each month. You can use the coupons to buy more of the box's delicious snacks.
The company will offer a Keto Krate discount code from time to time. Finding keto snacks on sale can be difficult, so we encourage you to take advantage of the Keto Krate promo code whenever it's available.
Worried about shipping costs? The company ships its boxes for free anywhere in the US.
To save on snacks, be sure to check out this affordable subscription service.
The Brand's Success
We stand behind this subscription service because of its past success.
The company has assembled and delivered over 190,000 crates thus far, so you can say they're pretty experienced in what they do. Clients have recognized the convenience and diversity that the company's snack options offer. And if that's not enough, the statistics on the company's website back up all these claims. The service has over 10,000 satisfied subscribers and a 98% satisfaction rate.
Click here to become one of these satisfied customers!
What's in a Typical Box?
Each crate contains 6-9 snacks, and you get a crate delivery every month. You may experience some feelings of guilt because the snacks are that delicious! However, there's no need to worry. Each snack is low in carbs and high in fats.
One thing we loved during the Keto Krate review was discovering that they switch up the snacks you receive! The company includes snacks from brands such as ChocZero, Stoka Bars, and Curly Girlz Candy. No month is the same, so you'll gain exposure to a wide variety of different snacks. Expand your palate with this convenient subscription service.
To give you an idea of what to expect in a typical box, we'll review some of our favorites here:
The Nush Foods Pineapple Mango Cake is a keto snack that will satisfy your sweet tooth. It's a flax seed-based cake with fat and some protein included. It has a great texture and delicious taste. It's great for people with diabetes, as it doesn't raise your blood sugar levels.
The ChocZero Honest Syrup is sugar-free chocolate syrup. Despite being sugar-free, the ChocZero Honest Syrup is a tasty alternative to other syrup brands.
The Roam Free Wood Fired Pizza Flavor by Bison Bites are fun, bite-sized snacks packed with flavor. Have you been craving pizza on your diet? These snacks help satisfy the urge you've been having to visit your favorite pizza place!
The Fizzique Pomegranate Punch is one of the more popular drinks that come in a Keto Krate box. With its tart pomegranate flavor and refreshing sparkle, it's a healthier alternative to juice while being a more satisfying option than plain water. This drink also has 20 grams of protein for a boost of energy to get you through your day.
The Original Parmesan Crisps by Delightfully Yours is one of our all-time favorites. These crisps are made with real aged Parmesan cheese. Onion, garlic, and poppy and sesame seeds are added in for even more flavor.
The ChocoPerfection Raspberry Chocolate Bar offers plenty of healthy fats. It only has 2 grams of net carbs and no sugar. The delicious raspberry and chocolate combination satisfies our sweet tooth.
The 4505 Chicharrones Pork Rinds (Classic Chili and Salt Flavor) are tasty pieces of savory pork. They have a little bit of a kick to the m, so prepare for some heat. The pork is free of antibiotics, which is a nice bonus!
Pecan Pie Almond Nut Butter by Legendary Foods is the perfect ingredient for healthy homemade cookies. Or, if you really feel like indulging, you can eat it straight from the spoon!
These snacks sound appetizing, right? Be sure to subscribe to Keto Krate for more of these keto-friendly snacks.
How Keto Krate Compares to Competitors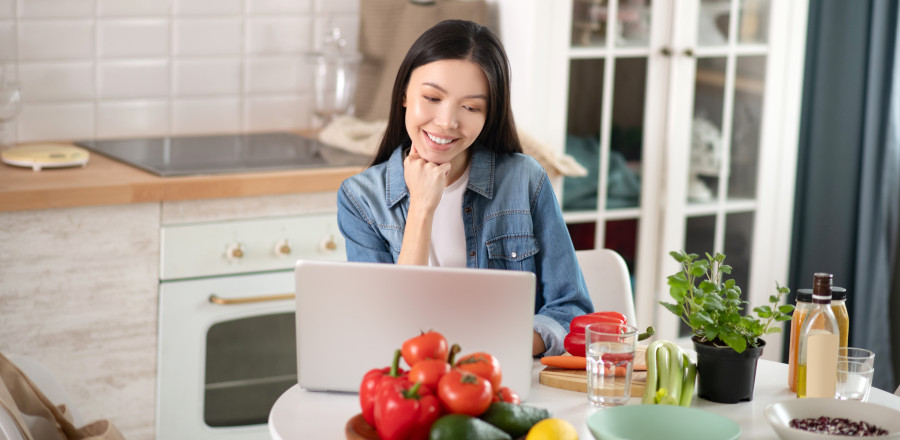 Other keto snack competitors offer similar services. However, none of them quite live up in the reviews to Keto Krate.
Keto Delivered is one of the company's major competitors. In terms of a Keto Delivered vs Keto Krate, Keto Krate review:
Promotes savings. The occasional Keto Krate coupon code and coupons allow customers to optimize their savings.
Lets customers choose differently-priced boxes. Keto Delivered only offers a uniformly-priced box. Keto Krate lets customers choose the box that fits their budget. If you're looking for more snacks, you can select a full Krate for $40. If you only need a few, the $20 box is available for customers who don't want to see food go uneaten.
Offers truly unique products. The company has exposed its subscribers to over 200 new snacks. Partnering up with brands like Shrewd Food and Chocolate Matcha, Keto Krate ensures customers get quality snacks while still finding variety.
Has no strings attached. The company doesn't have a contract, so you can cancel at any time (though we doubt you'll want to)!
Final Thoughts: Is Keto Krate Worth It?
We highly recommend this company for those on the keto diet. In our reviews, we found it's great for those who are new to the diet, as well as those who've been on it for years.
The best part of Keto Krate is that helps to quell cravings. It can be so easy to break a diet and give way to cravings for snacks. The risk is even worse with the convenience of fast food or pre-packaged snacks.
This subscription service makes sure you always have healthy, low-carb, and high-fat diets at hand!
For an affordable, keto-friendly subscription service, be sure to check out Keto Krate!
References:
[1] https://www.healthline.com/nutrition/14-foods-to-avoid-on-low-carb
[2] https://www.medicalnewstoday.com/articles/318606
image
cta_text



Keto Krate

Our #1 Recommendation

Subscription delivery service that offers crates of healthy keto-friendly snacks to your doorstep.

Explore a variety of treats that adheres with your low-carb diet!

Comes with complete information about the products inside and also recipes to try at home.

Truly unique goodies with carefully selected ingredients to get the healthiest snacks available.




CLICK FOR BEST PRICE