Weight loss doesn't come easy. It often involves following a strict diet and a rigorous exercise plan. Those seeking to lose weight can become discouraged. They may be putting in the effort but aren't seeing the results they had hoped for. It can be tempting to turn to the first product you see that promises drastic weight loss.
There are products like Lipozene on the market that claim to make the process easier. These weight loss pills often come with mixed reviews. Some users can't praise them enough, while others claim they're a waste of time and money.
Honest, unbiased Lipozene reviews are hard to come across which is why we've created this guide. To help you navigate this confusing market, we've provided you with everything you need to know about Lipozene, how it works, and if it's worth the investment.
What is Lipozene?
Lipozene is a supplement that makes consumers feel full faster. They will consequently eat less food, which is supposed to promote weight loss.
This isn't a magical solution for those who deal with weight issues. It requires effort on the user's part. Users need to use the product consistently. They should consider changing their lifestyles as well to see optimal results.
On its website, Lipozene claims to have sold over 35 million bottles of supplement pills in the United States alone. It's a popular product with memorable television commercials. It has multiple popular success stories from celebrities like actress Holly Robinson Peete and former NFL player Rodney Peete. It's ingrained in the minds of millions of Americans as the superior weight loss supplement.
Lipozene is operated by the Obesity Research Institute, LLC (ORI) located in Encinitas, Canada. This company's main focus is providing retail sales of dietary and health food products. It's a trustworthy business that has 15 years of experience in the health food industry.
What's In This Weight Loss Supplement?
Lipozene contains the active ingredient glucomannan. Glucomannan is a water-soluble fiber that can absorb large amounts of water. This fiber comes from the roots of the konjac plant, also called elephant yam.
Other Lipozene ingredients include gelatin, stearic acid, and magnesium silicate. These ingredients are needed to hold the product's shape. Consider their other purposes:
Gelatin. Gelatin controls your food intake by reducing your appetite.
Stearic acid. Stearic acid prevents the accumulation of harmful cholesterol and fats.
Magnesium silicate. Magnesium silicate boosts your body's metabolism to help burn fat.
How Does Glucomannan Work?
How does Lipozene work? Because glucomannan is the main active ingredient in Lipozene, it's responsible for the weight loss that many users experience. Learn how glucomannan promotes weight loss:
It keeps you full. When you consume it, glucomannan absorbs water and expands in your stomach. This process slows the rate at which food exits your body. When you consume glucomannan, you will be left feeling fuller for longer periods of time.
It promotes the health of your gut. Glucomannan has been known to promote the production of good bacteria in your gut. These good bacteria make you less prone to weight gain.
It's low in calories. You don't have to worry about these pills adding unnecessary calories to your diet. They are very low-calorie, so you can feel full without increasing your caloric intake.
It reduces other calories. Glucomannan reduces your absorption of other nutrients, like fat and protein. This means that you get fewer calories from the food you consume.
Other weight loss supplements that contain similar types of soluble fiber can promote weight loss. Check out our selection of other weight loss products here.
How Do I Take It?
While the dosage guidelines are simple, Lipozine recommends you remain consistent to see the most ideal results.
Take 2 capsules approximately 30 minutes before each meal. Take the 2 pills with at least 8 ounces of liquid. It's recommended to drink water with this pill, but it will also be beneficial to add in beverages like fruit juice (with no added sugar), low-sodium vegetable juice, clear broth, and unsweetened herbal tea.
You can repeat this process up to 3 times a day, so feel free to do it with breakfast, lunch, and dinner. Don't consume more than 6 pills a day, or you may be more likely to experience negative side effects or render the pills ineffective. If you consume any snacks throughout the day, skip the pills for these smaller portions of food.
Lipozene recommends that you implement a healthy diet and moderate exercise alongside consuming the pills. These combined factors can lead to a greater weight loss in a shorter period of time. While there have been studies that show results by using the pill on its own, it's recommended to alter your diet and exercise.
Are There Any Side Effects?
It's essential to learn about Lipozene side effects. While this supplement doesn't take note of any side effects on its website, Lipozene complaints usually involve side effects. Some users have reported some of the following symptoms after consuming the pills:
Abdominal discomfort
Constipation
Watery stool
Diarrhea
Gas
Bloating
How Do I Reduce the Chances of Mild Side Effects?
These symptoms occur mainly due to the fiber present in Lipozene. A sudden change in a consumer's fiber intake can disturb the digestive system. Within a few days, consumers should notice a diminishment of their symptoms. To reduce the chances of these mild symptoms, consumers should temporarily avoid:
Raw vegetables
Any vegetables that produce gas (like cauliflower, cabbage, corn, cucumbers, broccoli, and green peppers)
Spicy foods
Foods with excess seasoning
Dried fruit
Nuts
Seeds
Whole grains
Fermented foods (like sauerkraut)
By avoiding these foods in the initial stages, users have found it easier to incorporate Lipozene into their lifestyle. Lipozene's mild side effects are worth the product's impactful results. If you experience persistent side effects for several days after using Lipozene, cease its use and consult a doctor.
Are There Any Serious Side Effects to Know About?
Serious side effects are very rare, but some users have experienced them:
Dehydration. Soluble fiber absorbs water, so you may experience dehydration if you don't take the proper precautions. As long as you increase your water intake, dehydration should not be an issue.
Cholestatic hepatitis. Cholestatic hepatitis is a condition where the body's bile ducts become obstructed.
Esophageal and gastrointestinal obstruction. Glucomannan absorbs water, so it can expand enough to block vital pathways in the body.
These side effects are rarely reported and you won't find any of them listed on lipozene.com. When they are, they are a result of underlying medical conditions or a lack of water intake.
It's important to be aware of Lipozene's potential side effects so you can take precautionary measures.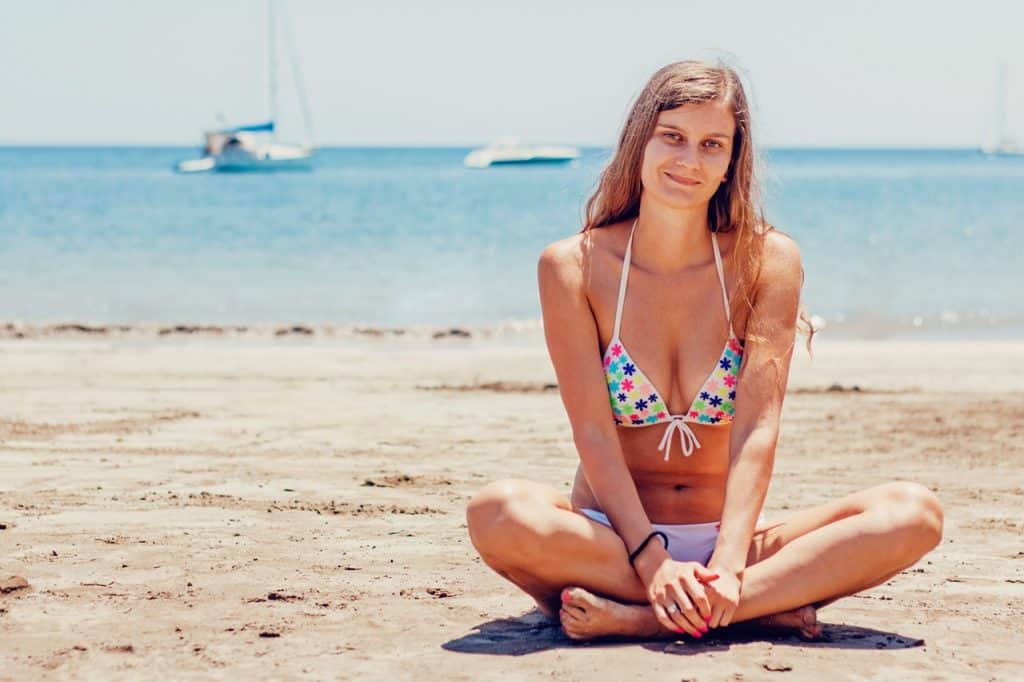 What Else Should I Take Into Account Before Starting Lipozene?
Is Lipozene safe? While there aren't any extremely serious side effects you should look out for, it's always a good idea to speak with your doctor before staring Lipozene (especially if you're taking any medications)!
If you have any underlying medical conditions, you should also speak with a medical professional before taking Lipozene. Individuals with diabetes should be especially careful, as Lipozene can cause blood glucose levels to dip below normal levels.
What Success Have Users Experienced?
Does Lipozene work? You've most likely been asking yourself this since you started reading this guide.
There are multiple clinical studies that support Lipozine's effectiveness. For example, in one double-blind, placebo-controlled experiment of Lipozene, the active group experienced effective weight loss. And, the weight loss that was experienced consisted of 78% pure body fat. In this study, the Obesity Research Institute (ORI) didn't require test subjects to alter their diets or exercise routines. Over an eight-week period, participants lost an average of almost five pounds more than those who took a placebo pill.
This research makes Lipozene a strong contender in the weight loss supplement industry. Other similar products from different brands can cause consumers to only shed water weight rather than body fat, which is an undesirable outcome of a weight loss pill.
Lipozene advertises more drastic results on their website, such as:
A male who lost 15 pounds in 12 weeks.
A female who lost 90 pounds in 1 year.
A female who lost 112 pounds in 2 years.
These more dramatic results don't seem to line up with the ORI's research. However, upon closer analysis of the Lipozene website's fine print, visitors can see that increased exercise and a better diet were used along with the pills in these 3 cases.
This discrepancy is no cause for alarm. However, before buying this product, you should consider what you want to do about your diet and exercise routine. Do you want to make changes to either? If so, how drastic? If not, are you willing to experience less substantial results?
No matter what parts of your lifestyle you choose to change, Lipozene has helped millions of Americans and can help you. Does Lipozene really work? Try it yourself! To experience the weight loss that Lipozene can offer, click here.
What Are The Pros and Cons?
Like every weight loss product on the market, Lipozene has its benefits and drawbacks. Read on to weigh its pros and cons.
Pros
Check out some of the reasons you should give Lipozene a try:
It reduces constipation. The fiber in Lipozene can alleviate constipation.
It cleans your stomach. Glucomannan fuels healthy bacteria that are present in your stomach. Your body's intestines turn this healthy bacteria into short-chain fatty acids like butyrate. Butyrate protects against fat gain, which is essential when you're trying to slim down.
It lowers the risk of diseases. Glucomannan lowers blood pressure, blood sugar, and blood fats. These elements, when present in high amounts, are risk factors for diseases like type 2 diabetes and heart disease.
It's availability. Lipozene is readily available online, whether from the company itself or other retail sellers. You can purchase individual bottles to try it out. There are also combo deals available so you can save on months' worth of supply.
It's all-natural. Lipozene dietary supplements are all-natural. This is a refreshing change from popular dietary supplements with unnecessary additives.
Its long shelf life. Lipozene expires after 3 years, so any leftover pills won't go to waste for a while.
Its fair price. Even though Lipozene comes in a smaller bottle, it's fairly priced compared to other similar products.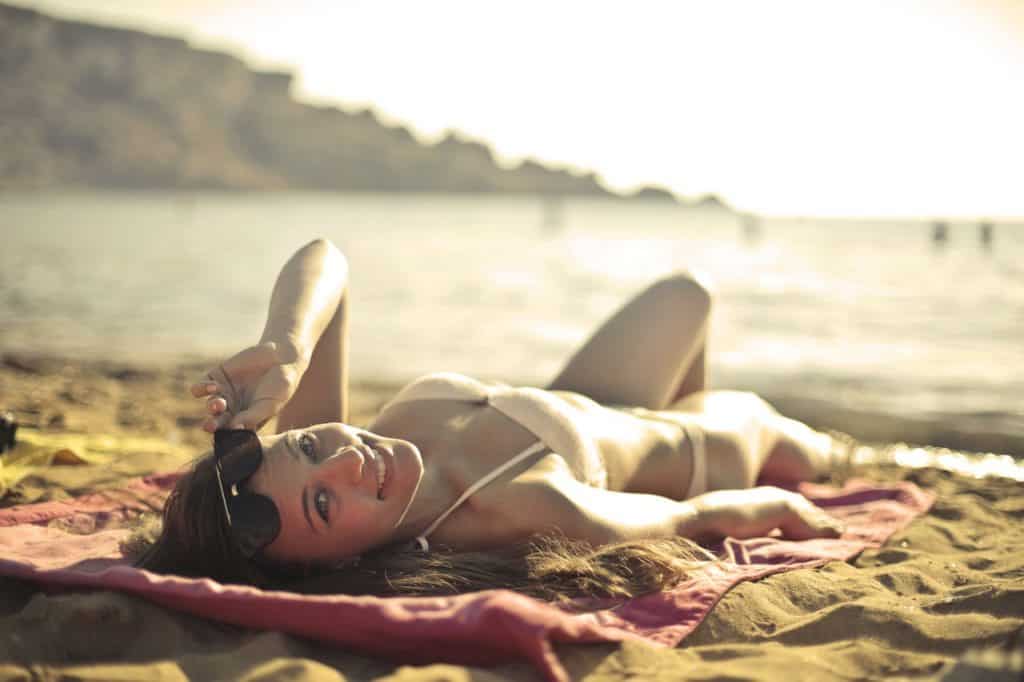 To experience the benefits of Lipozene, click here.
Cons
Consider some of the drawbacks to this product:
Digestive issues. Some first-time users may experience digestive issues within the first couple of days. These symptoms should diminish on their own.
Low supply per bottle. If you want to take the maximum of 6 pills per day, you will need to purchase multiple bottles to have a decent supply. The largest bottle available only contains 120 pills. This will only last for 20 days.
Limited shipping. The company only ships to customers in the United States and Canada.
Some customers don't see results. Some users report seeing no results. Everyone's body reacts differently, and some people may have to put in more outside effort than others. If you have the right mindset, this product can be extremely beneficial to your weight loss.
What's The Typical Price of Lipozene?
On its own, a 120-capsule bottle costs around $35. The company offers combo packages for a better deal. For example, you can secure two 60-capsule bottles and a bonus product (the Obesity Research Institute's MetaboUp PLUS, which boosts your energy levels and metabolism) for around $60.
Shipping is always free, but there is a nonrefundable $1.35 processing fee.
Is There a Return Policy?
Lipozene offers a 30-day money-back guarantee. It's important to note that this return policy only applies to internet and TV purchases.
If you're unhappy with the product's results, you can send it back for a refund. You will need to get in contact with the company's customer service representatives and request a return authorization number. Then, just write the authorization number on the box that you use to ship the product back. You will be refunded the entire original amount, minus the $1.35 processing fee.
Autoship Warning
If you purchase from Lipozene's website, be cautious of what you're buying. At the time of your first purchase, Lipozene will sign you up for recurring charges and shipments. You will need to call the company to cancel this renewal. The brand has live customer service representatives you can speak with after waiting through an automated voice call.
If you're only interested in one bottle to test it out, be sure to cancel this automatic membership. There's a 30-day period in which you can make this cancellation.
Are There Other Similar Products?
Lipozene isn't the only product of its kind. There are several glucomannan supplement products available on the market that can all help people reach their fitness goals.
For example, Pure Naturals Konjac Root is quite pricey but offers more servings per bottle. On the other hand, Nova Nutritions Konjac Root is a favorite among Amazon customers.
Take price, recommended serving amount, and customer satisfaction when choosing the product that's right for you. Check out some other glucomannan supplement pills here.
Where Can I Purchase Lipozene?
Lipozene is available on the company's website. The company also secures a lot of its sales through TV promotions. If you're looking for Lipozene Walmart options, you'll be pleased to know that retailers like Walmart, CVS, and Walgreens sell the product so consumers can pick it up in person.
Final Verdict: Is Lipozene Right For Me?
As discussed above, there is significant scientific evidence to back up Lipozene's claims. It has played a major role in millions of consumers' fitness journeys. As an effective glucomannan supplement, it has the potential to help you reach your weight loss goals. If Lipozene doesn't seem right for you, there are other glucomannan supplements on the market. Check them out here.
Keep in mind that Lipozene isn't an instant solution. Ideally, you should make a healthy diet and adequate exercise a regular part of your routine to reap its benefits. Consider reading additional Lipozene reviews for an even clearer idea if this product is for you.
Check out our Lipozene products today to get what you need to meet your personal goals!
image
cta_text



LeanBean

Our #1 Recommendation

Helps women to burn stubborn fat and finally achieve body goals
Includes daily dose of clinically proven Glucomannan
Cutting edge, natural ingredients – No harmful stimulants
Powerful and most natural supplement made for women


CLICK FOR BEST PRICE