Now, you may think that my opening statement is quite strong and it is. I have titled this article like that for a reason. I do want to question if Isagenix is the all-round product range for a healthy lifestyle!
This isn't something I have done or thought of doing before. I live a relatively healthy lifestyle and enjoy what I do. I exercise and eat well, but I also enjoy my food and don't limit myself. I take supplements, but only ones that I know are good for me and won't do me any harm. I have tested so many products over recent years that I feel like I know what is right for me and what works.
If there is one thing I haven't done, it's sticking to one brand. It's just not something I believe in – and that's the same across the board. I don't use one brand for my skincare, one brand for my haircare or one brand for my make up – I don't just buy one brand with my food shopping. I use a whole range for each, and that's for a reason.
I don't believe that one brand can be good at everything.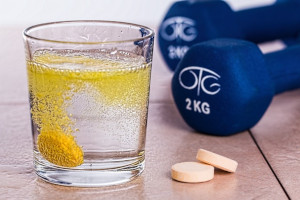 When it comes to my supplements, I have different brands and products for different goals and purposes. I have never been able to use one brand across protein, workout, vitamins, and teas. It doesn't happen. I haven't used any that breach outside of these ranges either. They all are different brands, and I have come to like that.
But I am about to challenge myself here, with something I do believe could work.
I have to ask myself because I think it could be if Isagenix is the brand that is about to change all of that. Can Isagenix be the answer to a whole bunch of health issues, from weight management to aging?
Well, let's think about that for a minute.
What is Isagenix
Isagenix is a health brand. I say this because their product ranges cover a whole range of goals and concerns. From weight loss and management to energy, performance, and aging – they cover it all.
Usually, I would see this as a bad thing. I would think they aren't all that specialized in one thing and are trying to do too much. BUT, I haven't this time. Because I started to see the Isagenix pop up everywhere.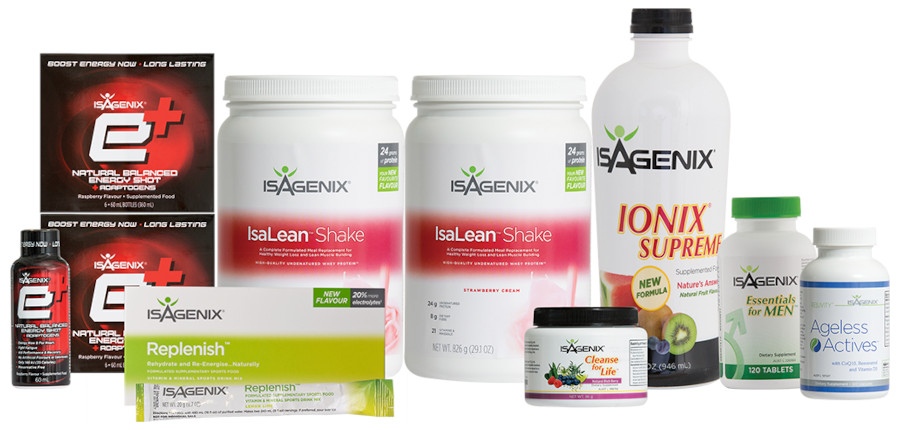 As always, I was reading up on the latest news and product releases as well as reviews and doing a bit of research. I saw the Isagenix brand, and a few of their products under weight loss popped up a few times and made a note to go back and take a look. Then, the next day, I saw the same name concerning aging. It was quite strange as this doesn't usually happen.
So, I decided to look into it a lot more. I'm happy I did – I surprised myself, it was a great find. The Isagenix does have a lot to do with these different fields and from what I can gather, they do it well. Perhaps I should go into that a little more…
What Do They Promise
For this article, I will be talking about weight loss, energy, and aging. There are a lot of reviews on their performance products online if you want them, but I felt like these three topics were most relevant to both me and Fit N Style in general – considering we're talking about health here!
Yes, the brand does work on a multilevel style marketing platform, so users and customers can then go on to sell the products and so on, but the products themselves are worth it (I am contemplating to becoming a distributor myself).
When it comes to weight loss, they have a lot to offer – there are the packs that each work to different goals and then the individual items. I like this – it lets you trial a bunch of things that work together with one end goal, then go on and re-buy when you need to. It also stops you from trying things that you may not like or may not be right for you.
With energy and aging, it's the same. You get the packs and the individual items. You can tell that you know what works and what customers want, and they go with that.
How Did It Go
So, for my review, I had a HUGE look on site before making my purchases. It did take me ages. I wasn't sure how I was ever going to decide in the end, but I did, and it was great. Because I wanted to try a few things in a short space of time, I went with the 9-Day Deep Cleansing and Fat Burning System for weight loss, Shake and Shot Pak for energy and finally, the Total Health and Longevity System for aging (I was curious about aging here)!
I have used each of my packs now, and it's been around 30 days (as some of them lasted 30 days). I got a massive range of shakes, supplements, and snacks to use and I tried not to use them all at the same time, but sometimes this could not be helped.
After just one month, I am impressed. I love the taste of all of my products and ease. It doesn't feel like a chore, or like I am trying too many things – it's easy. I feel healthier, energized and like I am on track with my health and fitness routine – some of these products do rival my favorites. For that matter, I have to say that Isagenix is an excellent health and wellness brand for weight, health, and aging and I give them a massive 5 out of 5.
image
cta_text



KetoCharge

Our #1 Recommendation

Daily blend supplement that helps revive up natural ketones

Helps to avoid fatigue that often comes with a ketogenic diet

Has electrolytes that rehydrate and keep the mood more balanced

Energy levels

will let you feel more prepared for new exercise routines




CLICK FOR BEST PRICE